While some iPhone 6S users have been frustrated by spontaneous battery shutdowns lately, there are others whose power struggles are a bit more explosive.
REPORTS FROM CHINA CLAIMS THAT SOME IPHONES 6 BATTERIES HAVE BEEN PULLING A NOTE 7
Reports from China claim that some iPhone 6 batteries have been pulling a Note 7 and bursting into flames.
The Shanghai Consumer Council (SHCC) filed a complaint against Apple on behalf of Chinese iPhone users who have experienced a range of issues with their devices, according to The International Business Times. Prominent among those problems: sudden spontaneous combustion.
THE FILING ALLEGES THAT FROM SEPT 1 TO NOV 30 THERE WERE EIGHT SEPARETE INDIDENTS OF IPHONE
The filing alleges that from Sept. 1 to Nov. 30, there were eight separate incidents of iPhone 6 or 6S devices smoking and exploding. In one instance (described through a translation), the complaint claimed that after one 6S Plus exploded, Apple replaced it without giving any explanation for the problem.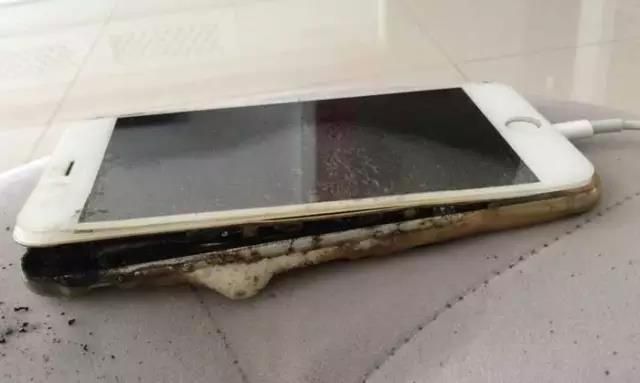 Along with the spontaneous combustion issues, the filing mentions ID theft and the aforementioned battery shutdowns as the main problems consumers have reported. There were 2,763 complaints against Apple in China from the year's start through Nov. 30.
AFTER AIRING SPECIFIC GRIEVANCES, THE SHCC REQUESTED THREE BROAD RESPONSES FROM APPLE
After airing specific grievances, the SHCC requested three broad responses from Apple. It asked for Apple to take responsibility for the consumer, for the quality of its products and for its customer service practices.
When reached for comment by Mashable, an Apple rep acknowledged the filing and the existence of the reported "thermal incidents."
WE WANT TO ASSURE OUR CUSTOMERS THAT WE INVESTIGATE ANY SUCH REPORT
"We want to assure our customers that we thoroughly investigate any such report. We have been in touch with the customers and retrieved these units for analysis," the rep said.
But according to Apple, these incidents weren't just random explosions.
"As part of our standard process, we do a thorough forensic investigation including CT scans, cross sections, and more," the rep told Mashable. "The units we've analyzed so far have clearly shown that external physical damage happened to them which led to the thermal event. We treat safety as a top priority and have found no cause for concern with these products."
Source: mashable