Apple is rumored to be working on a second generation Apple Pencil which would magnetically attach to the iPad.
Apple may be planning to introduce a second-generation Apple Pencil this year, according to rumors out of the Asian supply chain. The new Apple Pencil could be unveiled at an event rumored to take place in March, where it would be shown off along with the next-generation iPad Pro.
PROSPECTIVE FEATURES FOR A SECOND GENERATION APPLE PENCIL ARENT KNOWN
Prospective features for a second-generation Apple Pencil aren't known, but a previous report from Bloomberg has suggested Apple is considering new iPad capabilities that would let the Apple Pencil to work in a larger range of apps, which could be introduced alongside the new accessory.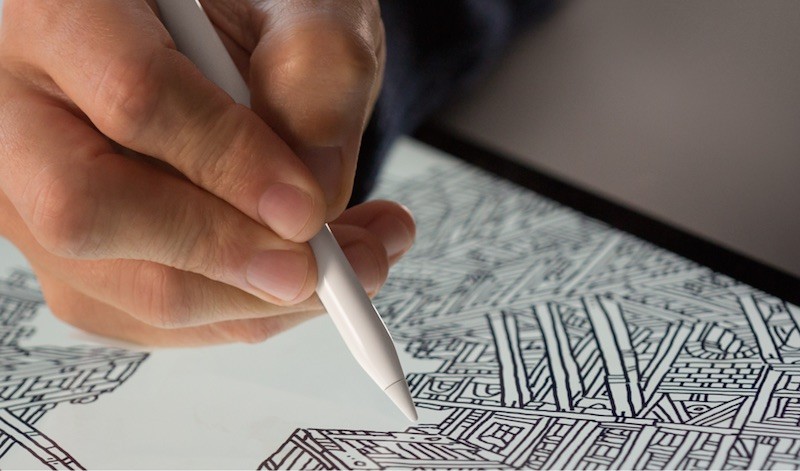 There's also been some speculation that Apple could build in functionality outlined in several patents, including new antenna technology and a magnet that would allow the Apple Pencil to attach to an iPad's body when not in use.
WHILE WE DONT YET HAVE ANY CONCRETE DETAIL ON WHAT COULD POTENTIALLY BE INCLUDED
While we don't yet have any concrete detail on what could potentially be included in a second-generation Apple Pencil, given the major changes expected to be introduced to the iPad Pro lineup, it makes some sense for Apple to unveil an updated pencil accessory.
RUMORS SUGGEST APPLE WILL INTRODUCE A NEW IPAD PRO MODEL
Rumors suggest Apple will introduce a new iPad Pro model somewhere around 10 inches with an almost bezel-free design. Though the rumored iPad will use a larger 10-inch+ display, it's said to be the same size as the existing 9.7-inch iPad Pro. Features like Touch ID would reportedly be built into the display, much like the rumored iPhone 8, and it i
Source: mac