Pretty much all of the tech giants attend the vast Vegas expo – either to unveil new products or to clinch deals behind the scene.
But in recent years it's been start-ups that have had many of the most eye-arresting and sensational reveals.
There are more at this year's show than ever before, thanks in part to crowdfunding. They now have to convince retailers – hunting through the halls for the next bestsellers – that the promise of their concept videos has been delivered upon.
Dozens of start-ups are also there thanks to help from governments and other national bodies – France, Israel, Ukraine and the Netherlands all have stands where they'll fly the flag for local talent.
But China may make the biggest splash with more than 1,300 registered exhibitors.
"Every year at CES I meet the people who work on the technology that affects our lives and you can see literally every part of the tech industry represented," innovation evangelist Robert Scoble told the BBC.
Of course, there's a lot of crud too – the challenge is to distinguish the potential hits from the glitch-ridden flops.
Below, we have picked what could be some of the week's highlights:
Voice control and other new interfaces
CES marks the beginning of a land grab by three of the leading virtual assistants: Amazon's Alexa, Microsoft's Cortana and the Google Assistant.
The companies all want their voice-controlled AIs to power third-party products. And Amazon looks to have the head start.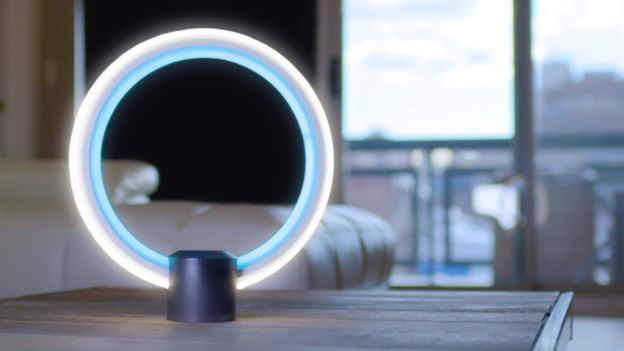 The headphones specialist OnVocal will be showing off wireless earphones that link up to Alexa, and GE has also preannounced a table lamp that doubles as a speaker powered by Amazon's voice service. Sonos too aims to add the facility to its wireless speakers, though we believe it isn't quite ready to show off its efforts.
But don't count the other two out.
We know Microsoft is working with Harman Kardon on a "premium audio" speaker, and the firm has teased adding Cortana to other types of products, including toasters. And Google has secured at least one bit of kit at CES – the Aviva speaker – to host its cloud-based intelligence.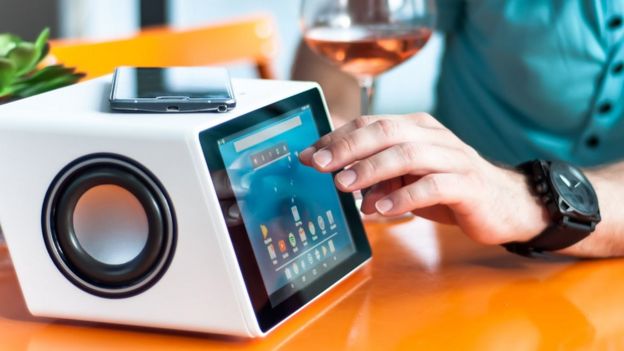 One expert suggested others will also try to gatecrash the party.
It's not all about voice though.
The French start-up Bixi will be making the case for gesture controls. It will be demoing the final design of a gizmo that lets you control smartphones and tablets with a wave of a hand.
More groundbreaking perhaps is the Blitab, a tactile tablet described as the iPad for the blind.
The Austrian innovation produces small physical bubbles in an area above its touchscreen which delivers refresh double lines of dynamic Braille.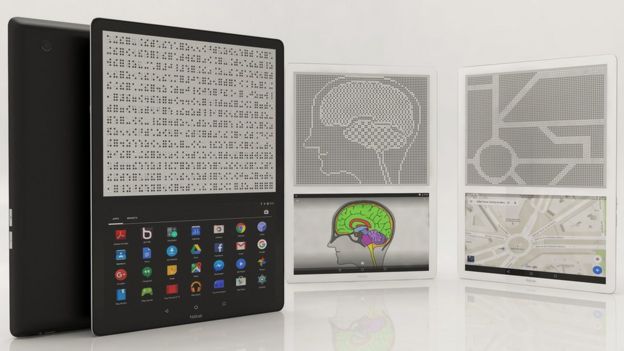 We're still decades away from having the type of androids seen on TV shows such as Westworld or Humans.
But CES is still an opportunity to see how far along more specialised kit has become.
London-based Emotech is one to watch.
Source: BBC