5 Things to Know When Shopping for Car Insurance Online
Updated: February 2016
No doubt about it, the Internet has made shopping for auto insurance more convenient than ever. Knowing what to expect — and how the choices you make can affect your online quote — may make the process easier, as well. Here are a few things to know before shopping for car insurance online.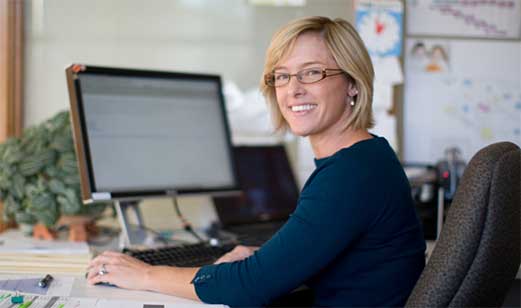 Have Information Handy
Whether you're buying car insurance from an agent or getting a quote online, you may have to provide information such as your driver's license number or the make, model and year of your vehicle, according to the Insurance Information Institute (III). You may also be asked detailed questions about your vehicle (such as its mileage or safety features) in order to receive the most accurate online car insurance quote. It helps to have this information handy when shopping for car insurance.
Learn more:
What Information Do I Need to Get an Instant Car Insurance Quote?
Get A Quick, Personalized Auto Quote Today.
Get a quote >
Having A Dedicated Agent Can Make All The Difference.
Find an agent >
Compare Coverages
The type and amount of insurance coverage you choose may affect how much you'll pay for car insurance, says the III. It's a good idea to research the coverage beforehand that makes sense for your particular situation. If you're unsure of how much or what types of insurance you need, this handy chart may be a good starting point:
Auto Insurance Made Simple: Coverages at a Glance
Additionally, these resources offer more in-depth explanations on coverages:
What Does Liability Car Insurance Typically Cover?
What is Collision Insurance?
What is Comprehensive Auto Insurance?
Video: Understanding Medical Payments Coverage and Personal Injury Protection
What Does Uninsured Motorist Protection Typically Cover?
Rental Reimbursement Coverage: The Basics
What is Towing and Labor Cost Coverage?
Think About Deductibles and Limits
The deductibles and limits you choose affect the cost of your car insurance policy.
Limits refer to the highest total amount your insurance will pay after a covered loss. The higher your policy's limits, the higher your auto insurance premium will be. One area where you might want to consider increasing your limits: liability coverage. Most states require drivers to purchase a minimum amount of liability coverage. The III suggests you increase that limit and purchase more than the state requirement.
A deductible is the amount you pay toward a covered loss before your insurance kicks in. The higher your deductible is, the lower your auto premium will be. Keep in mind, however, that with a higher deductible, you'll end up paying more out of pocket to repair your car if you have a claim.
Read more:
What are Premiums, Deductibles and Limits?
What Is Zero-Deductible Car Insurance?
Insurance Made Simple: About Coverage Limits
Explore Discounts
Insurance companies may offer different car insurance premium discounts. The III suggests that you get price quotes from at least three insurers when you're shopping around. Factors such as your lifestyle and driving habits may help determine what discounts you qualify for, depending on the insurer. According to the III, some discounts may apply for the following:
Completing a defensive driving course
Maintaining good grades
Certain car safety and security features
Read more:
How Talking to an Agent Can Save You Money on Car Insurance
5 Easy Ways to Help Lower Your Car Insurance Premiums
How Can I Get Common Car Insurance Discounts?
Talk with an Agent
Choosing your auto insurance provider is an important decision. From online customer service to prompt claims handling, you need to be comfortable with the company you choose. Your best bet is talking with a local insurance agent — or better yet, meeting with them in person.
Read more:
When Should I Talk to an Insurance Agent?
https://www.allstate.com/tools-and-resources/car-insurance/shopping-for-auto-insurance.aspx
What Information Do I Need to Get an Instant Car Insurance Quote?
Updated: February 2016
Buying car insurance online can be fast, but getting an accurate online quote requires a little time and preparation. If you're looking for "instant car insurance," it helps to know beforehand what information you'll have to provide and what coverages you might need in a policy.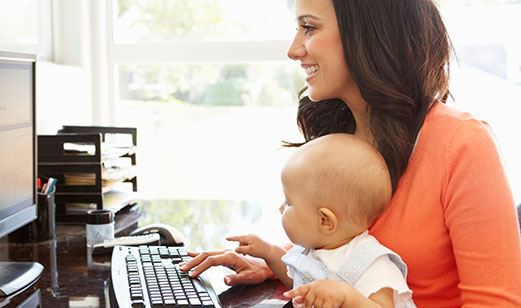 Personal Information
According to the Insurance Information Institute (III), some insurers use personal information as factors to determine the price of your auto policy. To help facilitate the instant price quote you're seeking, you'll be asked to provide accurate information. The III says the following may be used to help determine your online car insurance quote:
Your address, which may help determine your vehicle's exposure to certain risks specific to your area.
Your age, which may indicate your level of driving experience.
Your gender, which may help indicate your risk for serious accidents.
Your Social Security number
Your driver's license number, to ensure you're a licensed driver.
Get A Quick, Personalized Auto Quote Today.
Get a quote >
Having A Dedicated Agent Can Make All The Difference.
Find an agent >
Information About Your Vehicle
Beyond the basics about yourself, you may be asked to provide details about the car you're insuring. Some of the additional information that you should have on hand, according to the III, includes:
The make, model and year of the vehicle to be insured
You car's Vehicle Identification Number (VIN)
Your car's odometer (mileage) reading
Details on any security features like car alarms or GPS anti-theft devices
Whether your car has safety features like front- and side-impact airbags
If your car has anti-lock brakes
Your Driving History
How you use your vehicle — and your driving record — may also factor into your car insurance quote. You might want to gather notes on the following before getting an online quote:
How many miles you drive per year (can be an average). According to the III, the more you drive, the higher your possibility of getting into an accident and paying more for an auto policy.
Details on moving violations and accidents of note that appear on your driving record, according to the III — be prepared to get specific. In most cases, you will be asked to provide dates and details. To be better prepared and to help expedite the quote process,you might find it helpful to order a copy of your driving record from your state's Department of Motor Vehicles.
The Car Insurance Coverages You May Need
What coverages you choose — along with their limits and any deductibles — may directly affect your online car insurance quote. If you're not sure how much insurance you need, first review your state's requirements. Here are some of the common coverages you may want to read up on before you start your quote:
Liability coverage: If you cause an accident, this coverage may help pay for bodily injury and property damages resulting from the accident. Learn more about liability coverage.
Collision coverage: If you need to repair your car after an accident, this coverage may help pay for damage done to your car. Learn more about collision coverage.
Comprehensive coverage: This coverage may help pay for damage to your vehicle that isn't from a collision. Covered perils may include things like fire, theft or vandalism. Learn more about comprehensive coverage.
Medical payments coverage: This coverage may help pay medical expenses incurred by you or your passengers, regardless of who's at fault in an accident. Learn more about medical payments coverage.
Uninsured/underinsured motorist coverage: If you cross paths with someone who is uninsured or underinsured, this coverage could pay for damage caused by the uninsured/underinsured driver. Learn more about uninsured/underinsured motorist insurance.
Today's technology makes it possible for you to get an online car insurance quote from the convenience of your home or your mobile device. Just make sure you understand beforehand what goes into the quoting process — that way the estimate you receive will be as accurate as possible. Have questions? Contact a local agent.