Are you ready for some hardware? On October 4, at 9am PT (Noon ET), Google is hosting a big launch party for its new phones and possibly all sorts of other Google Hardware devices.
Given the fact that Google kept its event invite appropriately vague, the rumor mill has been in high gear. So with less than a week until the big day, it's time to sort through it all and determine the plausibility.
We announced the 1st version of Android 8 years ago today. I have a feeling 8 years from now we'll be talking about Oct 4, 2016.

— Hiroshi Lockheimer (@lockheimer) September 24, 2016
First up: Hype. Hiroshi Lockheimer, Google's SVP of Android, Chrome OS, and Google Play, has been talking this event up in the strongest possible terms. He compared the event to the launch of Android 1.0 eight years ago, and "has a feeling" we'll be talking about the 10/4 event eight years from now. That's basically promising this event will be up there with one of the most significant events in Google's history. Strong words.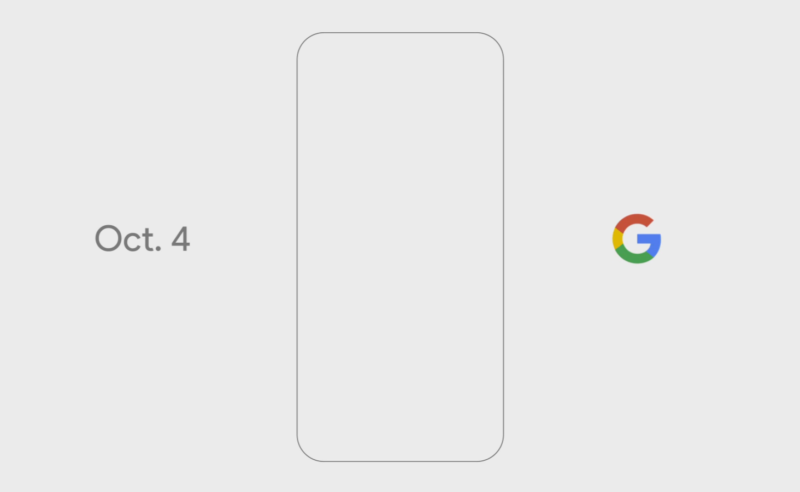 And it's not just tweets—Google is taking the unusual step of advertising this launch event to normal people. There are billboards and statues in major cities, television advertisements on primetime shows like Monday Night Football, and ads at the top of Google Calendar and the bottom of Google.com.If you paid attention to Google I/O 2016, you might get a bit of déjà vu from this event. Google announced a lot of products at I/O, but nothing was really released. The Android N Developer Preview was already out, and alongside that Google talked about Allo, Duo, Android Wear 2.0,Daydream VR, and Google Home. With Allo and Duo recently released, and many of these products rumored for the October 4 event, it seems Google is finally ready to show off everything it talked about at I/O. Rumors aside, most of these products were announced with a "later this year" release date, and since it's almost October, there isn't much "year" left. They've got to come out soon.
Regardless of how many products are released, the 10/4 event will be the coming out party for the Google Hardware division. Early this year, Rick Osterloh, the former president of Motorola, was tasked with creating a new division inside Google specifically for consumer hardware.Osterloh's LinkedIn profile declares his title to be "SVP Hardware at Google." Being a senior vice president at Google is a big deal, putting the hardware group on even footing with the Android, Search, and Ads teams, which allows Osterloh to report directly to CEO Sundar Pichai. Google Hardware is apparently going to be a big deal.
Google Hardware is the new gatekeeper for all physical Google products. The hope seems to be that Google will produce a cohesive hardware portfolio, instead of having several teams all doing their own thing. The modus operandi for Google Hardware early on appears to be products that are actually branded "Google." We're seeing the beginnings of this with the "Made by Google" campaign leading to 10/4.
New Google phones—The Pixel and Pixel XL
Let's start with two products that are definitely launching at the event: the new Google Phones. These devices are referenced in the invite, which clearly depicts an outline of a smartphone. All the pre-release leaks point to Google releasing two phones called the "Pixel" and "Pixel XL," basically the same design in two different sizes with some spec differences.
Before diving too deep into the rumor rabbit hole, let's talk about the reliability of these sources. The vast majority of this information comes from Android Police, which has already provided several pieces of info on the Pixel duo. The site nailed the codenames all the way back in April, which we know are real thanks to AOSP references. In July, it created a pretty spot onrender for the devices, which matched up well with spy shots that came out months later. The site also correctly predicted the date of the event 19 days in advance. Android Police has been on target for Pixel info thus far. (In addition to the site, we'll also reference items from Evan Blass. Through his @evleaks Twitter account and position at VentureBeat, he's become a fixture of the pre-release tech news cycle.)
With the advent of the Google Hardware division, Google's phone branding is getting completely revamped. In the past, the company had a flagship line of "Nexus" devices, but the consensus is that Google will adopt a brand created by the Chrome OS team, calling the new phones "Pixel" devices. Unlike the Nexus devices, it also seems like the "partner" OEM branding is gone with Pixel. The device manufacturer appears more or less anonymous; these are "Google Pixel" phones with no other branding. Google's "Made by Google" advertising campaign in the run up to the event lines up nicely with this rumor.
However, the "Made by Google" campaign seems just a little disingenuous. We know these devices are made by HTC. It's not just that the rumor mill has consistently pegged them as built by HTC; HTC actually filed the FCC paperwork for these devices. As HTC-built phones, these don't look very different from the company's latest designs. Like the HTC A9 and HTC Desire 10, the Pixel phones seem heavily influenced by the iPhone design.
According to Android Police, the bodies of the Pixel phones are metal with rear glass windows and iPhone-style antenna lines. The Pixel and Pixel XL are basically identical designs in two different sizes. The site says both devices have a Snapdragon 821 processor, 4GB of RAM, a 12MP rear camera, 8MP front camera, rear fingerprint sensor, and a USB Type C port. The bigger Pixel XL, codename "Marlin," will have a 5.5-inch 2560×1440 AMOLED display, a 3450mAh battery, and 32GB or 128GB storage options. The smaller Pixel, codenamed "Sailfish," will have a 5-inch 1080p AMOLED display, a 2770mAh battery, and at least a 32GB storage option.
Don't get too excited by the new "Snapdragon 821" processor—it's just a clock-bumped version of the Snapdragon 820, which jumps from 2.15GHz to 2.4GHz. The Pixel devices will be one of the first with the "new" chip, and so far the Xiaomi Mi 5s is the only other phone we know of with the same SoC.
One of the best parts of the Nexus devices has typically been their value proposition. The 2015 Nexus 6P was a high-end metal phone for $500, while the Nexus 5X paired slightly lower specs with a plastic body for $380. According to Android Police, the low prices aren't going to survive the transition to the "Pixel" brand. The site reports the smaller Pixel phone will start at $649 with monthly financing options available from Google. That's a serious price increase, and with Google charging "iPhone money" for these devices, there is no excuse for compromises or cut corners.
That same report states the available colors as blue, aluminum, and black, with Verizon signing up to carry the device. One of the best parts of owning a Google device is the speedy update cycle compared to the rest of the Android ecosystem. But if history is any indication, Verizon can—and will—delay your updates, so don't buy from Verizon if you can help it.
Software is another high point for Google phones, with speedy updates and an untouched AOSP interface. In the past, Nexus phones had the occasional exclusive feature; most notably the Google Home Launcher on the Nexus 5. It seems Google is greatly expanding the exclusive software lineup for the Pixel phones. According to Android Police, the Pixel phones will ship with an exclusive home screen, settings, System UI, a night mode, and several other features. None of the features have been very eye-popping so far, but we'll see what the event brings.
The first Daydream VR headset
At Google I/O, Google announced "Daydream VR"—a new Android ecosystem standard for phone-powered virtual reality. The concept works a lot like the Samsung Gear VR: a phone slots into a "dumb" VR headset, providing the display and computing horsepower for virtual reality. Google is one-upping the Gear VR by mandating that every Daydream headset come with a single three-axis motion controller, giving developers a standard controller to develop for. The controller should be closer to a Nintendo Wii remote than the positionally tracked HTC Vive controllers, but it would still give users some semblance of hand controls. Unlike the Gear VR, Daydream will be open to any Android OEM that meets the minimum requirements.
Android has had a low-quality VR solution called "Google Cardboard" for some time, but Android 7.0 Nougat made several changes to the core OS that should make Daydream VR a higher-quality experience. Again, most of this is following in the footsteps of the Gear VR while bringing it to everyone. To try to maintain a high-quality experience across vendors, Google is laying down several requirements for phone and headset manufacturers, and the company will be certifying devices as "Daydream Ready."
Google hasn't said anything official about Daydream appearing at the event, but an Android Police report claims the first Daydream VR headset will launch at the 10/4 event. The new Pixel Phones are expected to be one of the first Daydream VR compatible devices, so having the VR headset ready alongside them makes sense. Google's VR SDK recently "graduated out of beta," and Google promised "the first Daydream-ready phones and headset are coming this fall." All these details lend more credence to the idea of a Daydream launch next week.
We've already seen early looks at how Android will change to accommodate a VR interface. Google has released screenshots of a VR-centric home screen and Google Play Store. The big news will be what the headset and controller look like, how well the controller works, and what it will cost. The price shouldn't be too expensive. Unlike the Gear VR, which packs a few extra sensors, Google wants the headset to be completely "dumb," relying on the phone to do sensor duty. You'll basically pay for lenses wrapped in a hunk of plastic along with a controller. We're hoping for a low, impulse-buy price tag.
Source: arstechnica