IDC's smartwatch sales estimates for the second quarter of 2016 are in, and the news isn't great, particularly for Apple.
According to IDC's latest report, worldwide smartwatch sales slumped 32 percent in the second quarter of 2016, when compared to the same period last year. Much of the drop is due to an apparent decline in Apple Watch sales, according to IDC. The research firm estimates that Apple shipped 1.6 million smartwatches in the quarter, down from 3.6 million a year earlier.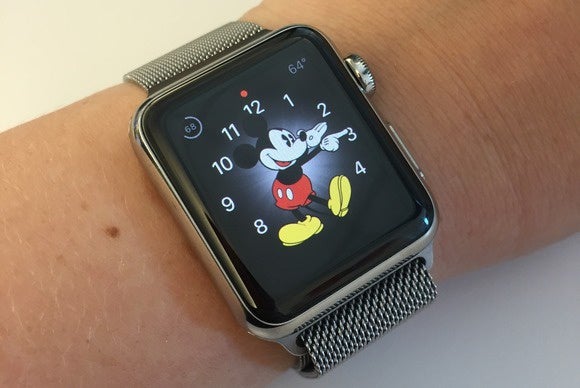 According to a news on pcworld.com: Overall, smartwatch makers shipped a total of 3.5 million devices in the April-to-June quarter, IDC says. That compares to a total of 5.1 million in the year-ago quarter.
(Disclaimer: IDC is owned by IDG, our parent company, but it has no editorial ties to this publication whatsoever.)
Although Apple remains the top-selling smartwatch vendor, it was the only one of the top five smartwatch makers to see a drop in sales: Samsung, Lenovo, LG, and Garmin all saw significant growth, percentage-wise, according to IDC.
Despite all this, Apple maintains a large lead in terms of market share, with a 47-percent chunk of the proverbial pie. Although that's down from the 72-percent market share the company commanded a year earlier, Samsung, the next closest company in terms of sales, holds down only 16 percent.
RIP smartwatches? Not quite.
But before you start declaring the smartwatch dead, there are a few things to keep in mind.
First, as IDC explains, "the year-over-year comparison is to the initial launch quarter of the Apple Watch," which skews the numbers some against Apple. Also, IDC notes that Apple hasn't released an update to the Apple Watch's hardware since then, which may be suppressing demand—many potential buyers may simply be waiting for the next Apple Watch.
Second, Apple doesn't report Apple Watch sales in its financial results, which complicates matters some when trying to estimate sales. (Data from component suppliers and such can give you an idea, but it isn't the same as getting numbers directly from the manufacturer.)

Also, these are still the early days of the smartwatch, and relatively few companies are producing them in significant quantities. With that in mind, it doesn't take much for one company's sales fluctuations to impact sales for the entire market segment.

Taken all together, you have what looks like a blip in sales, not necessarily a sign of things to come.
Sales growth expected in 2017
Despite the second-quarter decline, IDC sees a rebound next year, driven by "continued platform development, cellular connectivity, and an increasing number of applications," according to IDC's Ramon T. Llamas. Llamas expects these developments to "appeal to a broader market," spurring growth in sales. But IDC also notes that "exactly when that rebound happens will depend heavily on when vendors drive a better use case."
In other words, the smartwatch has great promise and potential, but there's still a lot of work to be done.
Disclosure: The author of this article provides copywriting services to TechSoup, a nonprofit organization that works with Apple subsidiary FileMaker and many other technology companies to provide nonprofits with technology products and services. His role at TechSoup does not influence his work for this publication.