The Independent Columnist Jack Shepherd wrote an article on Sherlock's 4  season
Despite only being one episode in, the fourth season of Sherlock has been somewhat controversial, many fans being critical of Benedict Cumberbatch's James Bond-like antics.
PERHAPS THE BIGGEST TALKING POINT, THOUGH WAS THE REVALATION
Perhaps the biggest talking point, though, was the revelation that Mary Watson was actually an assassin being hunted down by her old hit-group.
As we now know, things don't go well for the newlywed as she sacrifices herself for Sherlock in a cringe-worthy moment worthy of a Razzie.
IGNORING WHATEVER THOUGHTS YOU HAVE OF THE MOMENT
Ignoring whatever thoughts you have of the moment, actor Amanda Abbington has stirred the fandom up once more by posting an image of herself donning a red wig.
#mary #redhead #weird #wig #ummm #Sherlock pic.twitter.com/a6YMmDYVVm

— amanda abbington (@CHIMPSINSOCKS) January 3, 2017
As Radio Times write, there are two things to note, the first being that Mary spent a lot of 'The Six Thatchers' wearing wigs while on the run, none of which were red – perhaps the scene was cut?
FANS ARE ALSO LEAPING ON THE IDEA THAT THE RED WIG IS VERY MUCH LIKE 
Fans are also leaping on the idea that the red wig is very much like the mysterious woman's hair who Martin Freeman's Watson is/was having an affair with.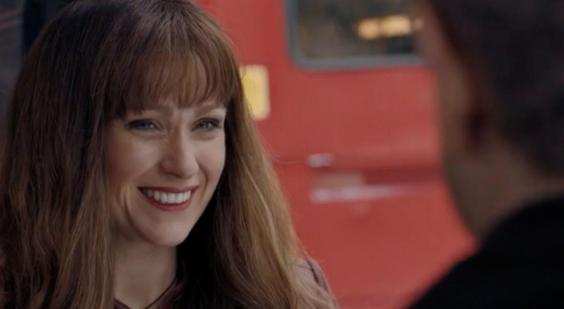 Could we see Amanda Abington in future episodes, perhaps as a flashback for John? Could he see Mary in E? Or – and this probably won't happen – is she still alive?